The following sales items are available from the AFS :-
| | |
| --- | --- |
| Magazine binders | £5.50 + postage |
| Book: Australian Grassfinch | £12.00 + postage |

New Book Just Published
Translated into English with the help of AFS members this is another book by Rik Mareema. In this English edition the new 'Mokka' mutation in the African Silverbill and several new photos have been added.
The book is now available in the UK from the AFS website or at events where the AFS has a stand
The Silverbills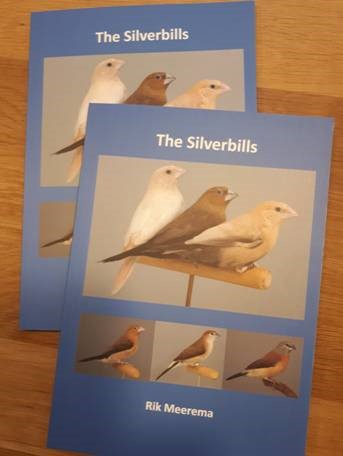 To obtain your copy please send cheque to - A.F.S.
C/o 45 Cambridge Road
Kesgrave
Ipswich
IP5 1EW
or place your order direct via 'Paypal'

New Book Just Published.
'Parrotfinches and Their Mutations'
By Rik Meerema
The book is in English with 128 pages of descriptions of all Parrotfinches and their mutations. The book gives an overview and descriptions of all species and present mutations. It does so by the use of nearly 130 quality photos taken by Pieter v.d. Hooven and other photographers from all over the world.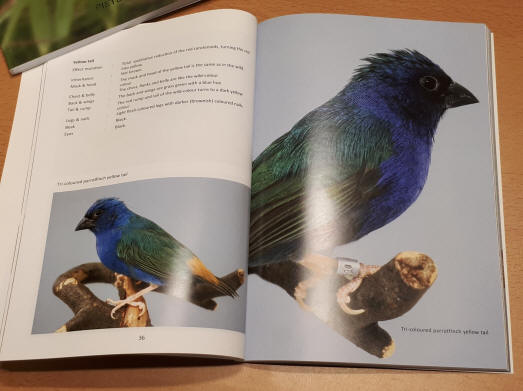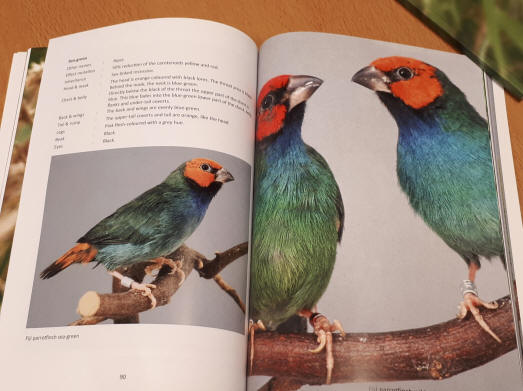 For finch enthusiasts in the UK the book will be available from the 15th March 2019.
£18 plus £3 postage and packing via Pay Pal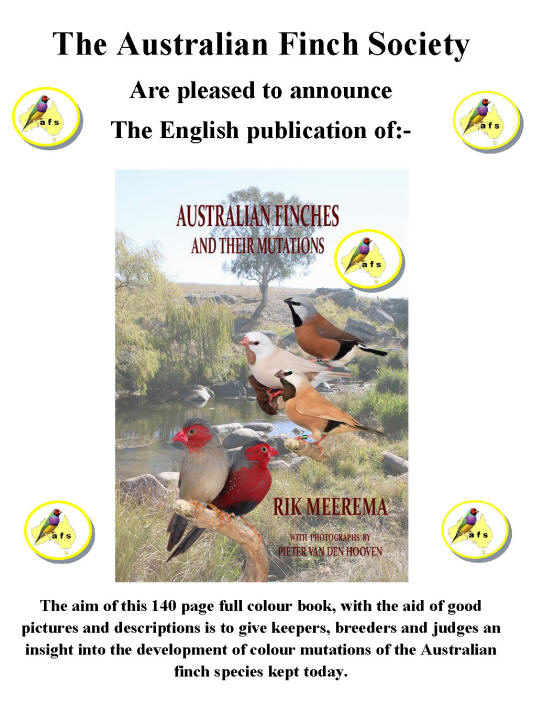 To obtain your copy please send cheque to A.F.S
C/o 45 Cambridge Road
Kesgrave
Ipswich
IP5 1EW
or place your order direct via 'Paypal'
All enquiries on availability should be made to:
The Sales Secretary, Dave & Hazel Harris 01473 626938 or austfinchsoc@googlemail.com